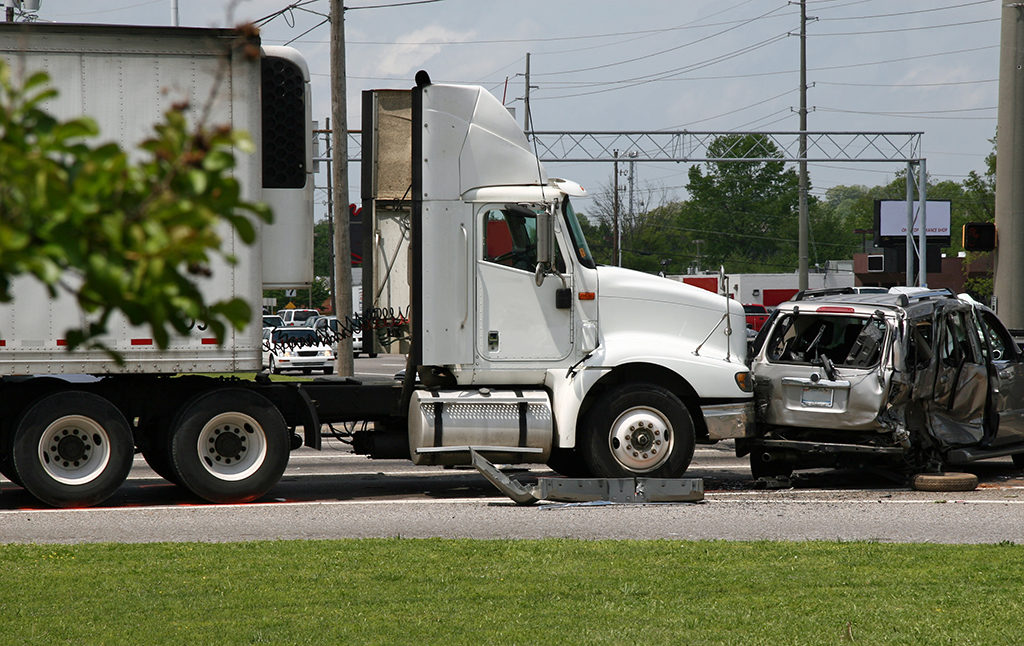 When a commercial tractor trailer and a passenger vehicle collide, there is an obvious mismatch.  The typical passenger car weighs roughly 3,500 to 4,000 pounds; a semi-tractor trailer weighs approximately 80,000 pounds.  Because of the significant disparity in weight, collisions involving a commercial tractor trailer frequently result in catastrophic damage and injury.  
Mager Law Group has seen firsthand how negligent truck drivers and their employers make our roads and highways a hazardous place to be. 
Trucking cases require substantial investigation and experience.  The operation of a commercial truck is much more complicated and complex than operation of a passenger car.  Driving a commercial truck on interstate highways requires both specialized training and licensure.  Truck drivers must be carefully screened, trained, and supervised.  The commercial truck industry is regulated by a separate set of standards known as the Federal Motor Carrier Safety Regulations (FMCSR).  These standards and regulations are designed to protect the public and govern trucking companies and their drivers.  
 Mager Law Group understands the importance of evidence preservation and thorough investigation.  Electronic data recovery can often provide critical evidence and answers following a collision.  Most large trucking companies carry insurance for their fleets that provide much broader and more in-depth coverage than standard auto policies. Identifying all potential responsible parties and finding and maximizing the available insurance coverage is critical for the victim of a catastrophic truck accident.  
The Mager Law Group team knows how to deal with these large, sophisticated insurers.  Federal law currently requires that commercial truck companies carry a minimum of $750,000 in liability coverage vehicles weighing in excess of 10,000 pounds.  Truck companies that haul hazardous waste, must carry a minimum of $5,000,000 in coverage.  
Mager Law Group's team focuses on securing a just and fair recovery for clients who are the victims of a trucker's negligence. We have a comprehensive understanding of the issues involving commercial trucking and the federal regulations that govern this industry.  Our in-depth knowledge coupled with our dedication to our clients makes us uniquely equipped to aggressively handle all of the nuances and particulars involved in accidents involving large commercial truck collisions.
If you or a loved one has been injured in an accident with a commercial truck, contact our office today.  Mager Law Group offers free initial consultations.  We have offices located in Denver, Loveland and Fort Collins.