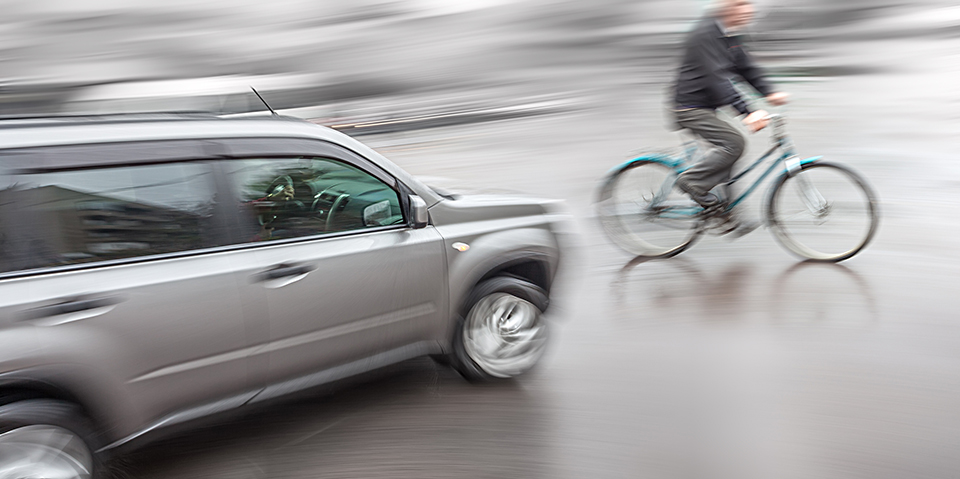 Colorado is a bike-friendly state. It is no surprise, that as the state's population has grown, the number of drivers on the state's roads has increased. In addition to increased motorists, there has also been a significant increase in the number of bicyclists. With the increase of both drivers and riders, the number of accidents has risen drastically.
According to data from the City and County of Denver, which tracks accidents where a person was injured or at least $1,000 worth of damage occurred, each year in Denver alone there are hundreds of accidents between bikes and cars. It's a reality now that bicycle accidents are a serious threat to those trying to share the road. 
Due to the high number of bicyclists in the state, Colorado lawmakers have made it very clear that drivers need to be aware of and respect bicyclists. In the last few years, many municipalities have created designated bicycle lanes. Like drivers, bicyclists also have responsibilities in traffic. It has been our experience, that most auto-bicycle accidents are the result of motorists and/or cyclists not properly sharing the road and not seeing each other.  
Many times, a bicyclist who has been injured in an accident might try to file a claim themselves. However, an experienced attorney can drastically improve the chances of recovery. Did you know that bicyclists are entitled to recover for past and future medical expenses, pain and suffering, lost wages, damaged equipment, and permanent injury or impairment associated with their injuries?  
If you or a loved one has been injured in a bicycle accident, you need an aggressive, experienced and compassionate personal injury attorney who will work to protect your rights and get your medical bills and wages paid. Navigating the insurance and litigation process requires an experienced legal advocate. When your life is changed by an injury, you need an experienced personal injury lawyer by your side.
At Mager Law Group, our personal injury team has been recognized as some of the best in the business.  Let us work to protect you and your family and tell your story in the way that maximizes your financial recovery. 
Mager Law Group has locations throughout the Front Range of Colorado including in Denver, Loveland and Fort Collins. Contact us today to schedule a free consultation and discuss the details of your personal injury claim. Initial consultations are free of charge and contingency fee arrangements are available.