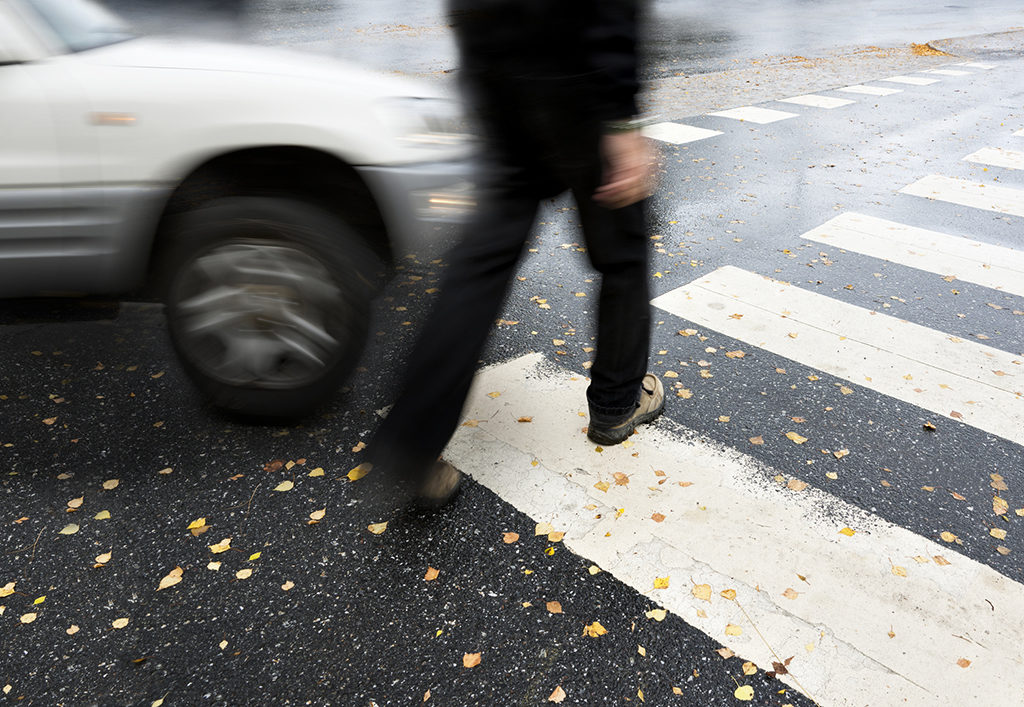 Most often, those who are most severely injured are small children.  
Regardless of how the crash occurred, these accidents typically stem from negligence on the driver's behalf. Colorado law provides that pedestrians in a designated crosswalk have the right of way over vehicles.  Motorists approaching pedestrians in a cross walk must alter their speed or direction to avoid a collision.  Additionally, motorists approaching an intersection have a duty to anticipate pedestrian traffic and maintain a proper lookout.   
Crossing a street other than at a designated cross walk is considered "jay walking."  The duty of care shifts when pedestrians leave a cross walk and jay walk.  Pedestrians who cross a street outside of a designated cross walk or intersection, have a duty to yield to vehicles.  However, the law is less clear when it comes to pedestrians who are close to but not in a crosswalk.  Drivers in general are always required to exercise care when operating a vehicle.  This includes avoiding a collision with other vehicles or pedestrians.  A higher degree of care is expected when encountering minor children near the road as children do not typically understand the rules or dangers of a roadway.
If you or your loved one has been injured in an auto / pedestrian accident, you will need compassionate and aggressive counsel to help navigate the legal system.  The payment of medical bills and lost wages often requires juggling and prioritizing insurance benefits.  In many instances, pedestrians accident involve orthopedic injuries and long roads to recovery.  The Mager Law Group focuses on helping its clients find insurance coverage, secure compensation for medical expenses, lost wages, pain and suffering and damages related to the long term impact of an injury.
Mager Law Group has handled a full range of pedestrian accident cases across the Front Range.  We understand the duties imposed by the law.  We also work diligently to tell our client's stories so that they receive the maximum compensate for their losses.  If you or a loved one has been injured in a pedestrian accident, contact Mager Law Group today.  We have offices located in Denver, Loveland and Fort Collins and offer free initial consultations.