Mager Law Group has in-depth experience handling all types of automobile accidents and crashes. Whether your accident occurred in Denver or on the quiet streets of Northern Colorado, we have expertise representing clients in cases against other drivers, against insurance companies, and in courtrooms throughout Denver, Loveland and Fort Collins. Our experience spans a full-range of accidents including auto, truck, and motorcycle collisions,  pedestrian and bicycle accidents, rollover and drunk driving accidents, and distracted driver collisions.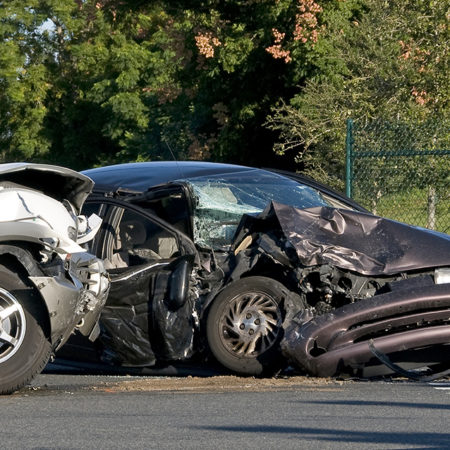 We know what it takes to succeed, and are focused on securing the best outcome for each of our clients.  Mager Law Group has  experience handling all types of automobile accidents and crashes. Whether you've been injured by a distracted or drunk driver, or you were a pedestrian injured by an automobile, in nearly all auto accidents, some injuries go unnoticed in the days and weeks following the crash. While you may not think your injuries are serious, it is always a good idea to seek medical evaluation by a trained professional.   Immediate treatment can often lessen the severity of an injury, and medical professionals can provide critical instructions for recovery. Too often, clients contact our office after waiting weeks and months before seeking medical treatment.  A delay in treatment can significantly impair your case and negatively impact your ability to recover damages.  If you did not seek medical care immediately after the accident but think you have been injured,  you should seek the advice of a medical professional as soon as possible.  
Colorado's ever-changing insurance laws make recovering from insurance companies increasingly tricky.  Gaps in medical treatment and/or the failure to report an injury can raise red flags in a claim.   Insurance companies like to settle claims quickly and cheaply. Typically, while you are still receiving medical treatment for your injuries, the party responsible for the crash has already notified their insurance company of the accident.  Insurance companies utilize teams of investigators, internal attorneys and adjusters to analyze the accident and limit the amount of money they will have to pay.  Adjusters frequently try to take recorded statements and request medical releases from injury victims which potentially waive your medical privacy and provide free access to your medical records and history.
That is why it is imperative to retain an experienced personal injury and auto-accident attorney to guide you through the system. At Mager Law Group we are experienced with every aspect of the insurance claims process and well-positioned to work with your insurance company, the opposing insurance company and all other parties to help you receive the maximum compensation allowable by law.  Because our sole focus is our clients' best interests, we help guide you through the process, answer your questions, and work to get you the result you deserve.
If you or someone you love has been injured as the result of someone else's negligence and carelessness, navigating the insurance and litigation process requires an experienced legal advocate.  An injury can change you life.  When it does, you need a experienced personal injury attorney by your side.  At Mager Law Group, we have been recognized as some of the best.  We have offices conveniently located in Denver Loveland and Fort Collins.  Initial consultations are free of charge.